Bekele Seboka's Funeral:
—–
As the Oromo peaceful protests grow in depth and size across Oromia against the Addis Ababa Master Plan, the number of persons killed by shots fired from the Ethiopian government's police has increased to at least 10, according to a list compiled using latest media reports.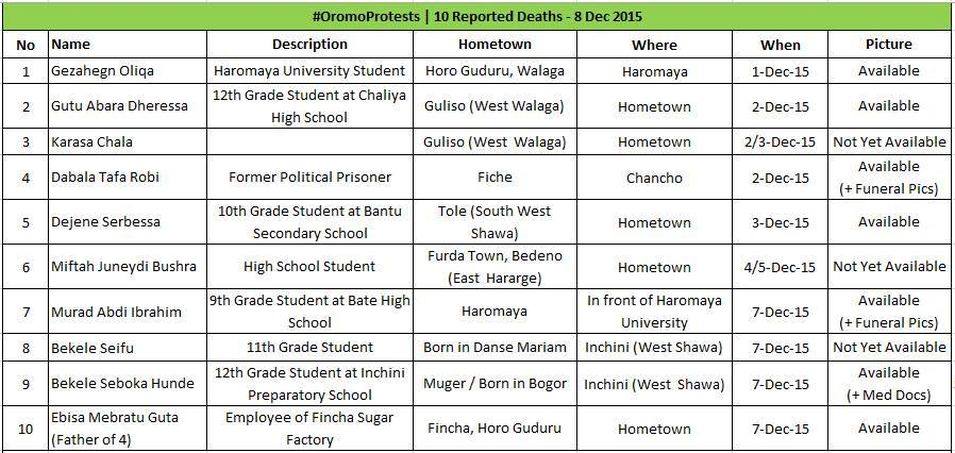 The Oromo Protests
Oromo students in particular, and the Oromo public in general, are protesting against the Ethiopian government's Addis Ababa Master Plan on the accounts that the Master Plan intends to expand the borders of the charted/self-governing city of Addis Ababa by grabbing land from the adjacent Federal State of Oromia; on top of expanding the borders, the Master Plan also intends to evict the ethnic Oromo farming community from the region in order to make the land available for real-estate developers. According to critics, these luxury housing developments are meant for regime leaders and supporters who are mostly of the Tigrean ethnic group dominating the Ethiopian Federal government; on the other hand, those ethnic Oromo farmers evicted from their ancestral land either end up homeless or become servants and guards in the newly built luxury houses. Citing these as consequences of the Master Plan, activists say the Master Plan leads to the development of the ethnic-Tigrean-dominated burgeoning "investor" class at the expense of the disenfranchised, and largely ethnic Oromo, working and peasant class. What's more, though the self-governing Addis Ababa sits surrounded by Oromia-proper, it speaks a different language and practices a different culture from Oromia-proper; for this reason, opponents of the Master Plan say the expansion of Addis Ababa will lead to the loss of the Oromo linguistic and cultural identity in the region, through a process termed as "ethnocide."
The following are photos and videos from the funeral processions of three Oromos killed while peacefully protesting against the Addis Ababa Master Plan over the last week. In Inchini, there were reports that the Ethiopian Federal police prevented people from holding funeral services for their loved ones killed by the police. Despite the police intimidation, the funeral of Bekele Seboka (one of the two killed in Inchini on December 7, 2015) was attended by many (see below); at the funeral, mourners expressed their active protests by holding their hands over their heads.

Funeral for Dabala Tafa Robi, former Oromo prisoner of conscience – killed in Chancho on December 2, 2015.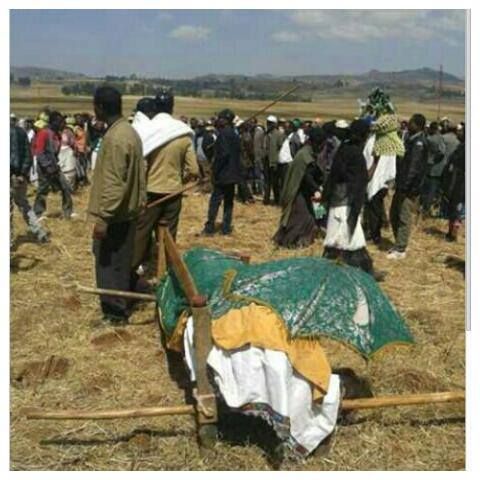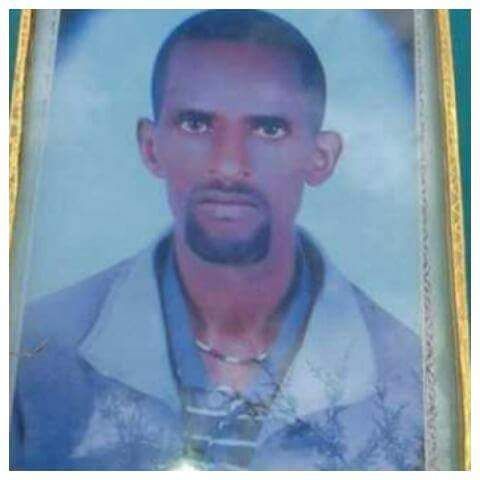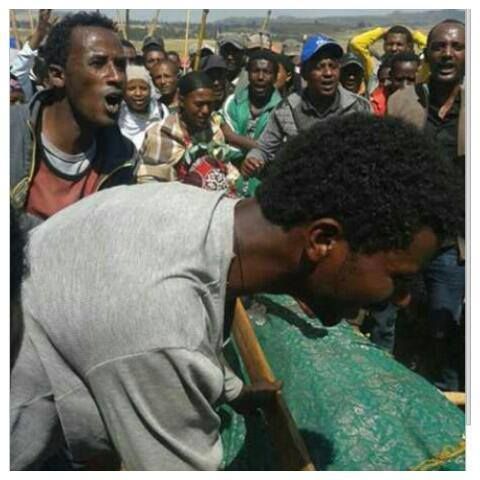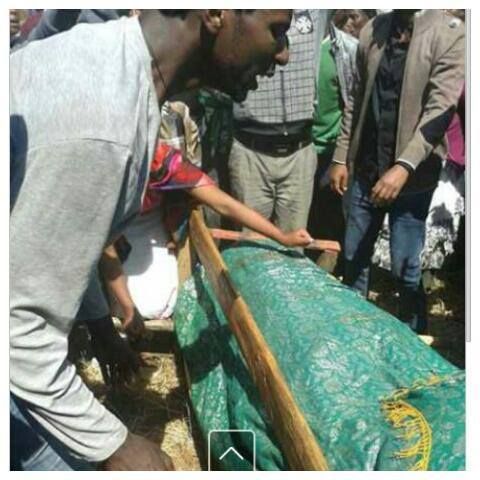 Funeral for Bekele Seboka, Oromo student severely wounded by the government's police in Inchini on December 7, 2015. Bekele Seboka later died from complications of the injury.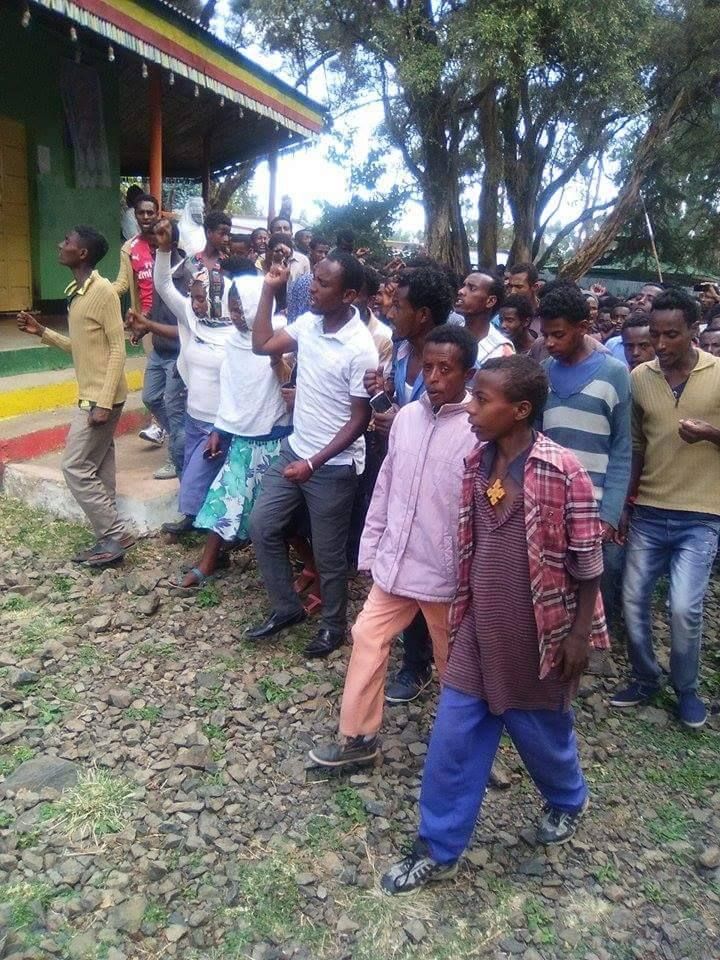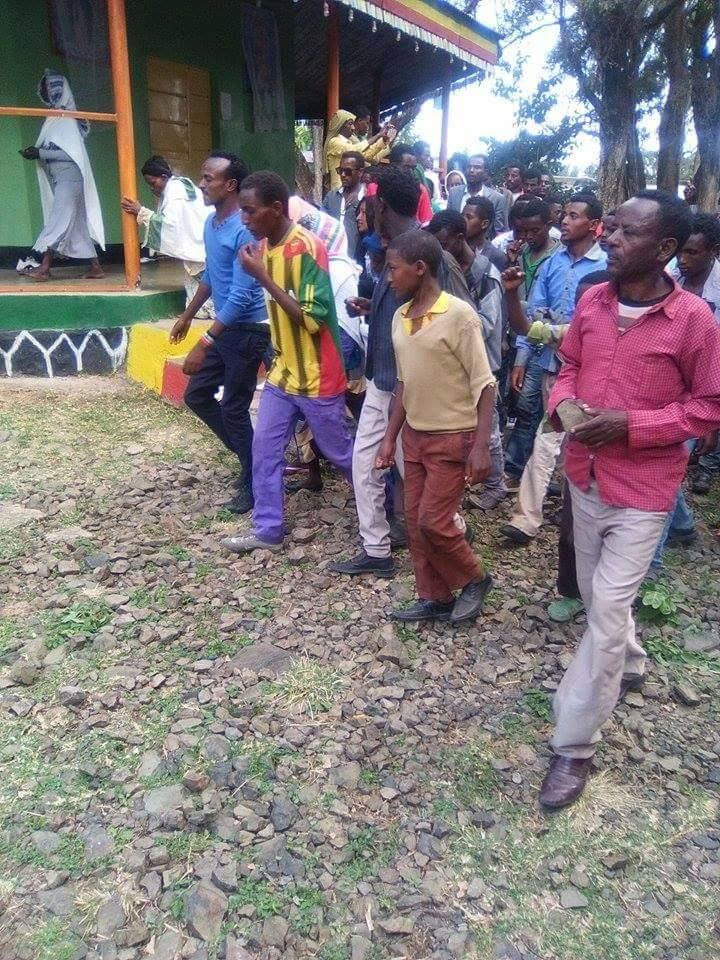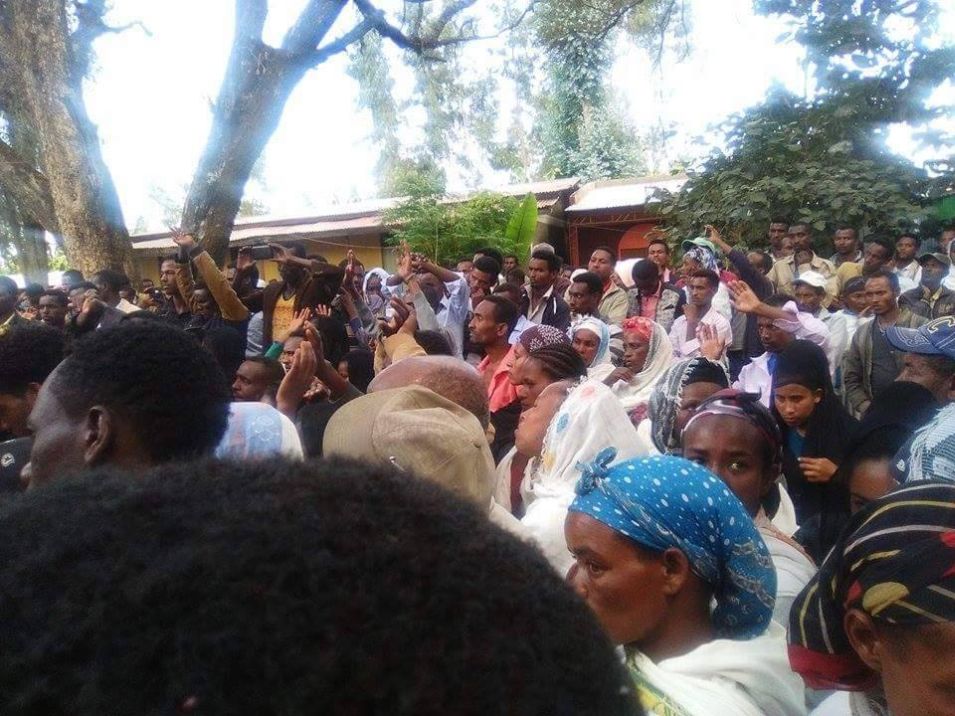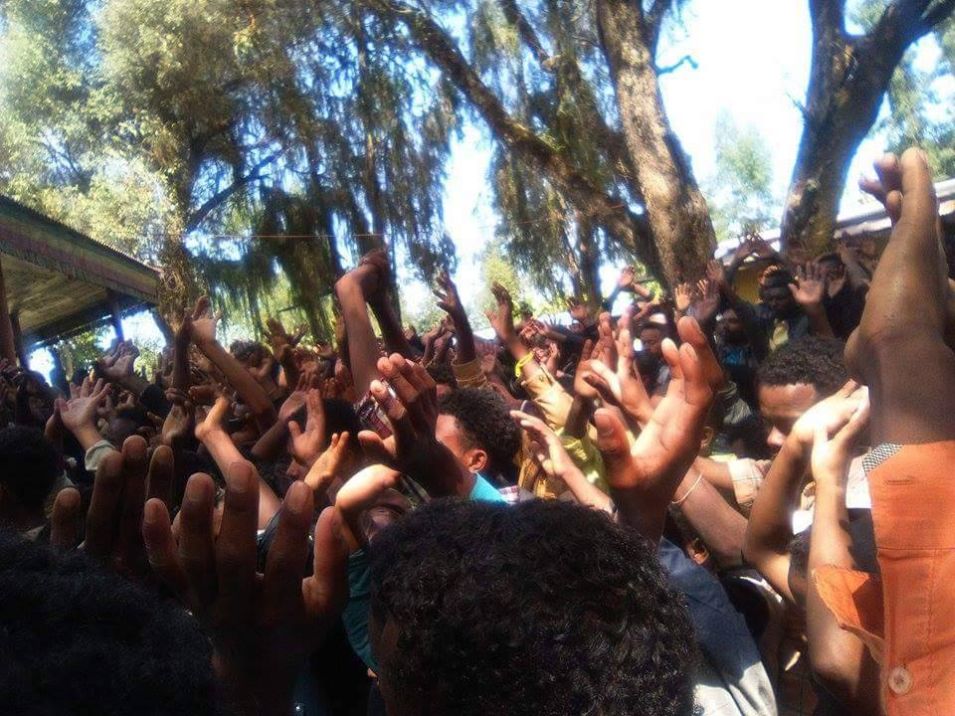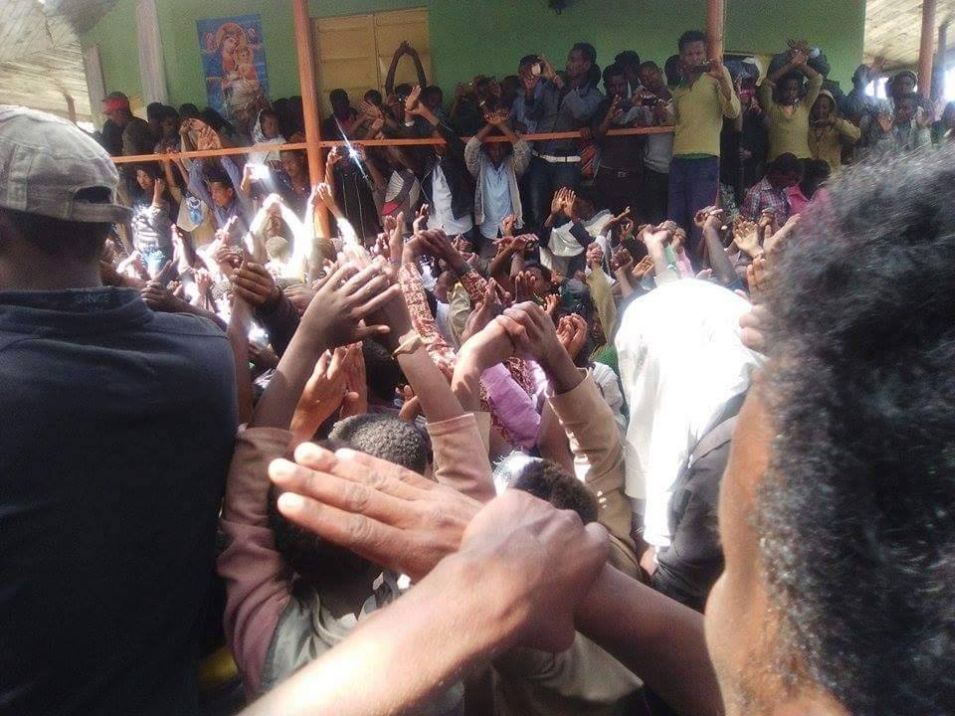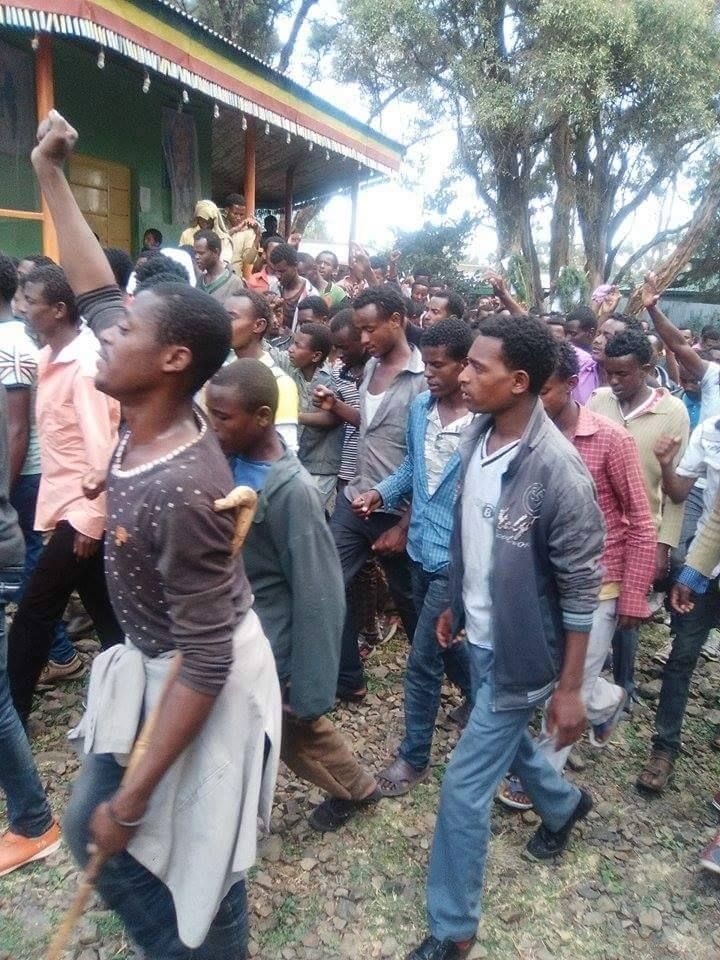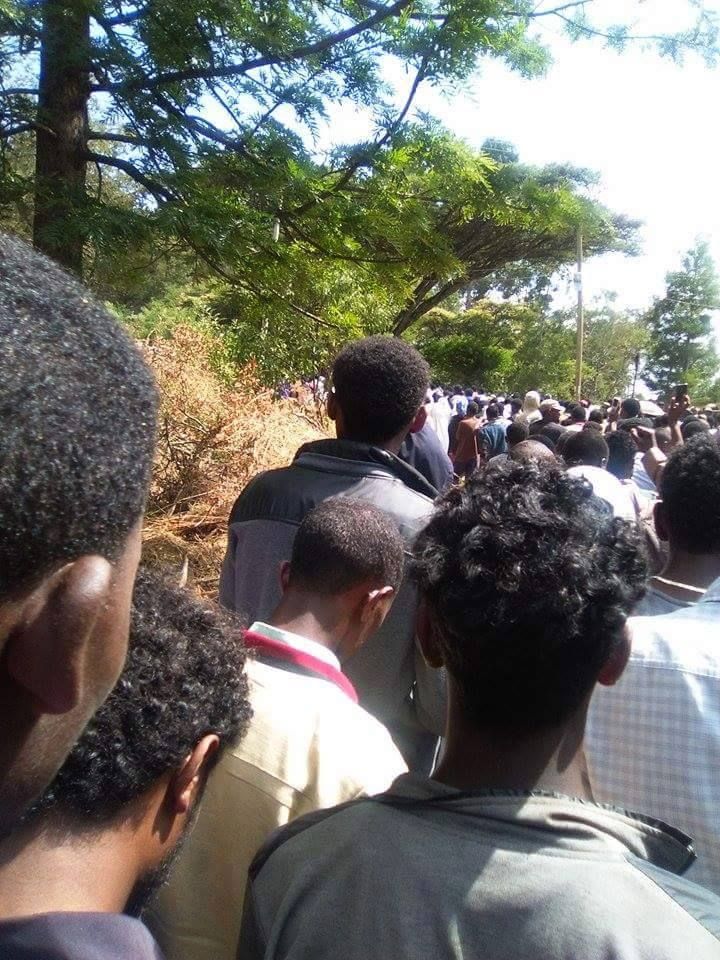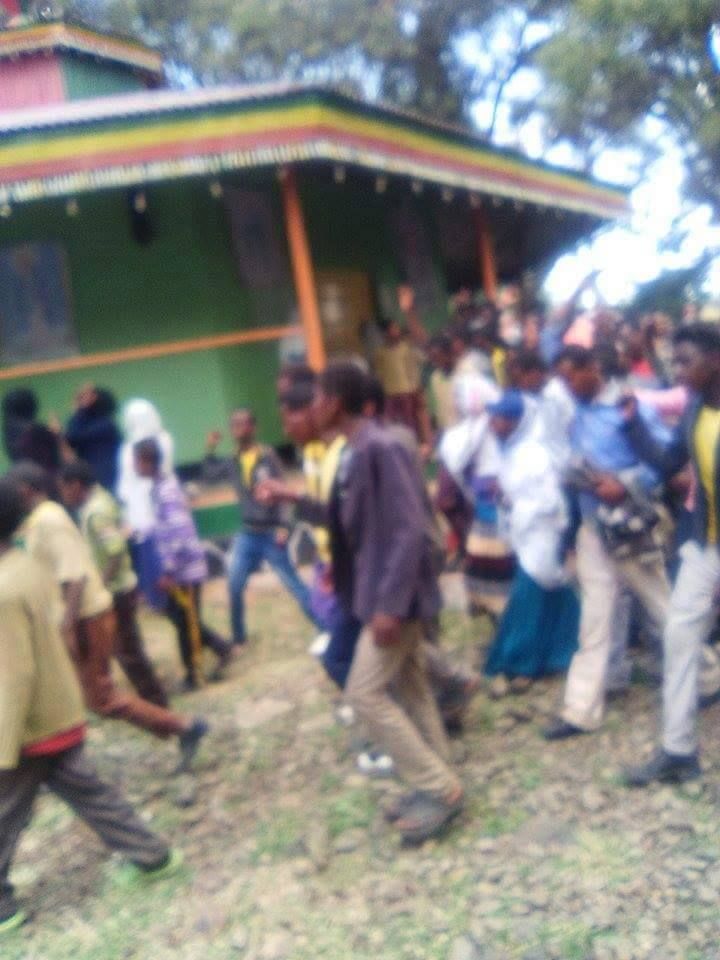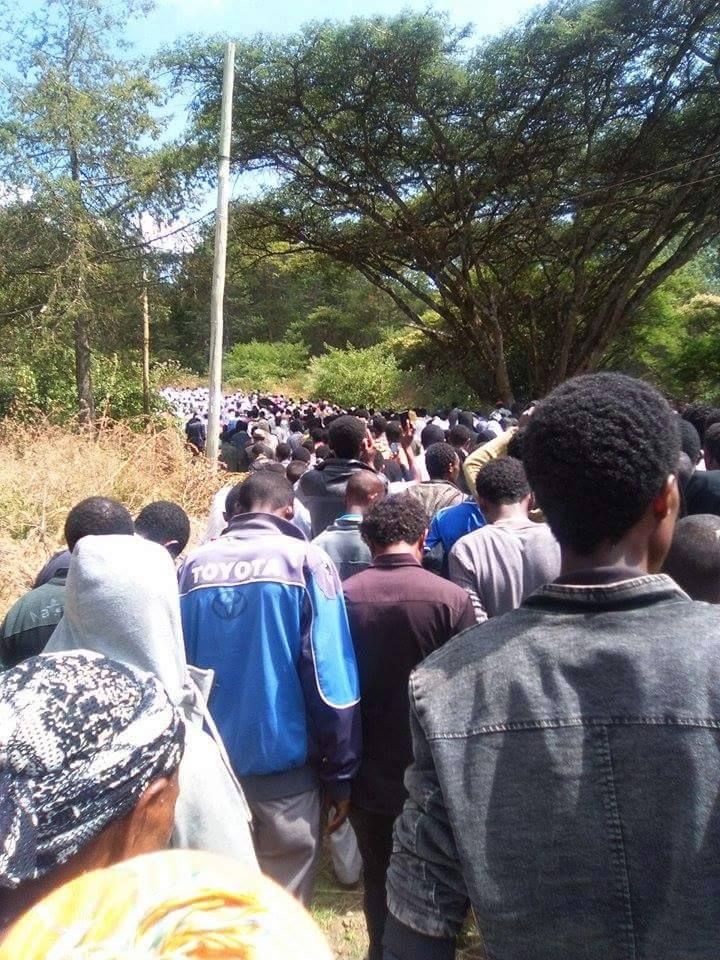 Funeral for Murad Abdi, a Bate High-School student killed by the police near Haromaya University on December 7, 2015.